Kemfa Services is an established home care provider with experienced care managers and carers to assist you with any requirements you have, enabling you to live comfortably within your own home.
Welcome to Kemfa Services
Hello there! We are pleased to see you here. Kemfa is committed to upholding respect, compassion, and quality when delivering person-centred care to you and your loved one.  Our care service is founded on the core values:
compassion, empathy, and proactive care as envisioned for your total well-being. Kindly go through our website to see our care services.
If you have any questions feel free to contact us.
Who we care for and support
Our high-quality home care serves people of different age groups, physical conditions, and cognitive abilities. Our clients include the elderly, individuals recovering from illness or injury, people with physical disabilities, and complex conditions.
We have a team of experienced, reliable, and dedicated carers that are carefully screened, selected, and trained to meet your care needs. Care plans are crafted according to your exact needs and our carers ensure they deliver high quality care.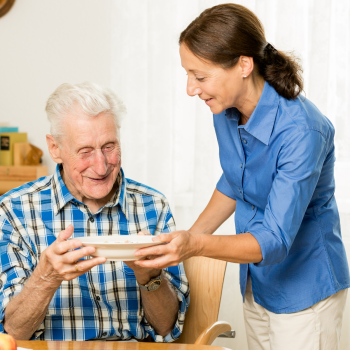 Why

Kemfa Services
Reasons why we think you should choose us.
No long-term contracts
You get your care for the duration you need it and you are allowed to terminate it any time you want. No legal obligation to be tied to us.
Free in-home safety assessment
We will do a free in-home safety assessment where we will discuss your needs and assess your safety in your home environment, identifying and correcting deficiencies and minimising losses. After the assessment, you will be given the report for FREE.
Qualified & experienced carers
Our Carers are experienced and certified and have gone through a rigorous complete panel of drug and background checks. They have a calling to make a positive impact in society and have the heart to serve.
Our services are available 24/7
Our services are available 24/7. Do not hesitate to get in touch if you have an emergency and need care asap, we are here at your disposal.
Wide range of flexible services
We have a wide range of services that are flexible to fit your needs. Be it medical or non-medical we will tailor your care plan with your assistance to ensure that it meets your needs.



Management follow-up calls and supervisory visits
Our care managers will do follow-up calls and supervisory visits to ensure that you are getting the best care. Feedback will be used to improve the services we provide to you.
Hover over the below images to find out more about the services we offer
We are here to safely support and care for you and your loved one observing all Covid-19 guidance and best practices.